5

Reasons To Choose Aichi-Nagoya

Aichi-Nagoya has a lot to offer as a MICE host city, including rich technology and traditional culture, substantial meeting facilities, and excellent access, to name just a few. Based on this variety of attractions, a number of international conferences have been held in this area and received great feedback from participants.
1

Advanced Technology and Rich Tradition

Located in central Japan, Aichi-Nagoya has flourished as a center for exchange from ancient times, producing a large number of samurai leaders in the Middle Ages and fostering unique traditional culture. Also, the woodworking technology used to construct Nagoya Castle has led to the aggregation of one of the world's most advanced high-tech industrial centers.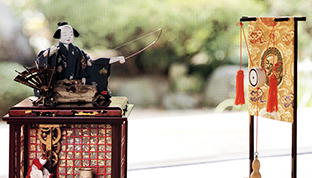 2

Complete MICE Facilities

The area includes substantial high-capacity MICE facilities suitable to accommodate international conferences, with excellent access to public transportation. Moreover, facilities have lower usage fees compared with other major cities, providing superior economic efficiency. The Nagoya Congress Center is one of the leading conference facilities in Japan and boasts numerous international conference successes.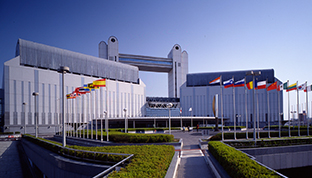 3

Excellent Access

Located between Tokyo and Osaka, Aichi-Nagoya is one of the nation's largest transportation nodes with substantial expressway and railway networks, Chubu Centrair International Airport, and ports suitable for large cruise ships. Downtown Nagoya can be reached in about 30 minutes by train from Chubu Centrair International Airport, about 100 minutes by bullet train from Tokyo, and about 50 minutes by bullet train from Osaka.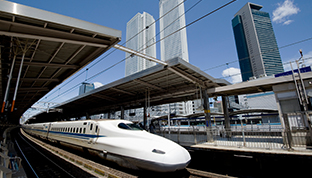 4

Local Support and Hospitality

Numerous international conferences and exhibitions have fostered excellent local hospitality. The Nagoya Convention & Visitors Bureau has prepared an extensive menu of support services for holding international conferences in Aichi-Nagoya, while the Aichi-Nagoya MICE Promotion Council aims to provide regional support.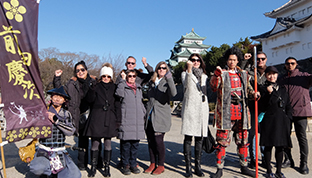 5

A Reassuring Record of Experience

Aichi-Nagoya has a wealth of experience hosting EXPO 2005 AICHI, JAPAN, large-scale conferences, such as the 10th Meeting of the Conference of the Parties to the Convention on Biological Diversity (COP10) and the UNESCO World Conference on Education for Sustainable Development. The region is proud to host approximately 200 international conferences and exhibitions each year.